Educational Support for Adolescent Girls on the Streets and Children in Need of Special Protection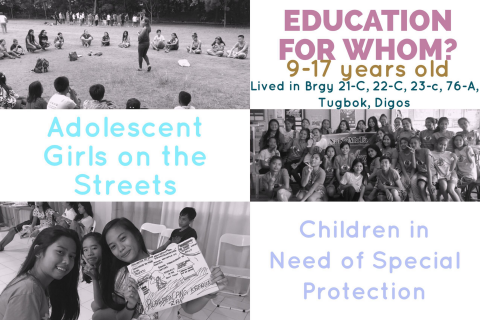 General Objectives:  
 Enhance the social functioning of Children in Need of Special Protection (CNSP) and Adolescent Girls on the Streets (AGS) by providing them continued assistance to avail of formal and non-formal education
 Equip AGS/CNSP with life skills crucial for them to finish and excel in school
 Promote a favourable home environment where parents have positive attitudes towards education and discipline 
Project Rationale and Background: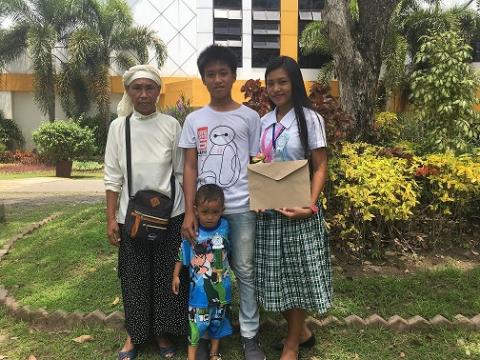 Tambayan Center for Children's Rights, Inc. has been implementing formal education support for Adolescent Girls on the Streets and Children in Need of Special Protection in Davao City funded by Jales Foundation (formerly Kapatiran Foundation) for two consecutive years, since school year 2017-2018 and 2018-2019. It is now in its 3rd year of implementation for the school year 2019-2020. We currently have a total of 79 student beneficiaries supported for formal education. 
The main target of the project are Adolescent Girls on the Streets, age 9-17 years old, who troop to the streets and spend most of their time in their hang-out places together with their groups or gangs. Often to seek comfort away from the harsh conditions at home, these children gain sense of belongingness from their peers. With their exposure to the streets and to the risk-taking behaviours they do especially when they are in a gang, they become more vulnerable to abuses and of committing crimes. Although majority of the beneficiaries are Adolescent Girls on the Streets, there are also beneficiaries who are Children in Need of Special Protection.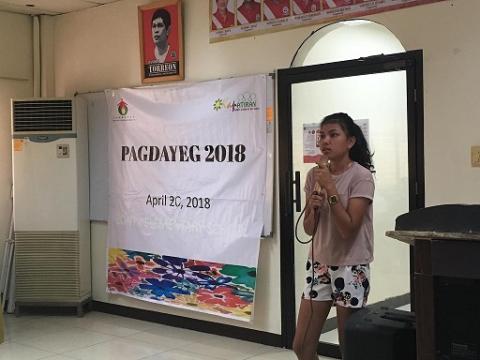 Mainly due to poverty, these children lacked access to basic needs, thus it is harder for them to access education. Aside from this, the lack of support from family, stigma, bullying, exposure to corporal punishment, and high engagement to risk taking behaviours will also make it more likely for them to stop schooling. This is especially true with Adolescent Girls on the Streets. 
For the many years of working in partnership with children, their families and communities, the educational support program of Tambayan helped former AGS/CNSP to reach their dreams despite the many challenges they faced in life. Tambayan has produced graduates of BS Criminology, Business Management, technical-vocational courses and for this year 2 BS Hotel and Restaurant Management students were added to the long list. Tambayan's greatest success not only lies in the number of graduates it has helped over the years but also to the number of out-of-school youth who were brought back to formal schooling and whose lives were changed in one way or another through education.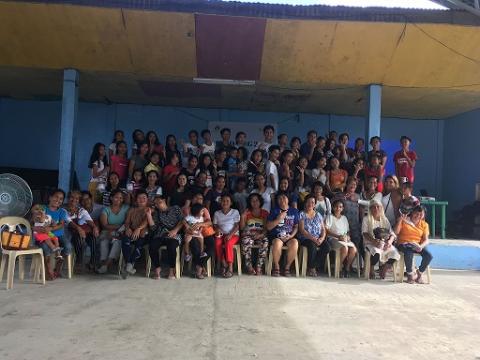 2019 marks the 23rd year of Tambayan's commitment to better the lives of Adolescent Girls in the Streets (AGS) and Children in Need of Special Protection(CNSP) by providing one of its core programs which is educational support. Tambayan believes that every child has the innate capacity to survive and can assume responsibilities as fully participating members of society when given the appropriate support to make free and informed choices. Education is a right but to some children, it can become a privilege as not all Filipino children can have the opportunity to neither study nor complete one school year.
Following the criteria and policies in implementing the educational support program of Tambayan, deserving students were chosen among hundreds of our children partners in 4 key barangays in Davao City and 2 barangays in Digos City. These children are granted both tangible and non-tangible support.  Tangible support includes financial assistance to cover supplies, travel allowances, and partly for the enrollment of college students. Non-tangible support provided includes monitoring school performance, Capacity Building Sessions, mentoring and tutorial sessions. We coordinate with the families and teachers to ensure that this support is delivered. They are also given orientations to emphasize how crucial their roles are in ensuring the childen finish school. On the photo below, the role of partner stakeholders are discussed.